< Dritter Feldtest des Intelligenten Containers erfolgreich beendet.
2013/05/21 13:22 Age 5 Years

Third field test of the intelligent container successfully completed
---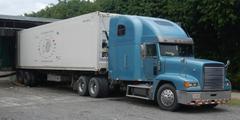 The sensor system as well as the feasibility of container ripening was verified during a test transport from Costa Rica to Europe. The test was completed successfully beginning of May 2013. Results will be presented at the CCM Workshop in Bonn.
---